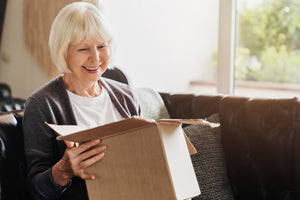 DEALING WITH URINARY INCONTINENCE?
Get top notch disposable underwear delivered straight to your front door
(And nobody has to know your secret)
Why Choose Essentials 360?
Dryness Is Our Standard
With premium quality manufactured products Essentials 360 sets the bar. Our products have more leak protection than many leading store and web brands. No more leakage worries!
Service Is Our Promise
Our customer service team is available 24/7 to help you get what you need when you need it. Essentials 360 Cares!
Discreetness Is Our Advantage
Essentials 360 premium quality products not only protect you, but they are discreet. They hide easily under your clothes and are delivered discreetly to your door.

Discreetly Delivered
Delivered in a plain, unmarked box
Free Shipping
On most orders
Never Run Out
Scheduled shipments for your convenience
Bladder Protection For All Occasions
Find the fit that's right for you.
Everyday Wear
Discreet underwear for peace of mind
Overnight Protection
Maximum protection that works even when you don't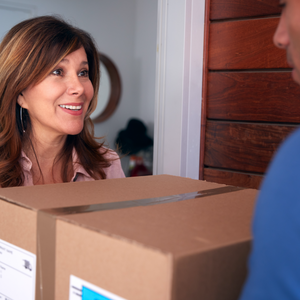 Hassle Free Ordering, Delivered Right To Your Door
Never run out
No embarrassing checkouts at stores
No heavy boxes to lug home
No need to call friends or family because you've run out of underwear
Stay dry and no one has to know your secret
Learn More
What Our Customers Are Saying
Thousands of Happy Customers Just Like You
Confident & Comfortable

"I am no longer fearful of having an accident on myself. They make me feel confident and comfortable. I love Freedom Plus!! They hold up much longer than the leading competitors. I am grateful for Essentials 360!"

— 

Rosalie R.
Love The Style & Fit

"I love your underwear! The other brand I was getting was too high cut. I love your brief style and the fit. It is super comfortable!"

— 

Donna B.
Fit Is Perfect

"I have tried nearly every similar product available and none can compare with the success I have experienced with Essentials 360 (Freedom Plus). Fit is perfect and the protection without fail."

— 

Linda E.
Best By Far!

"Best by far and I've tried them ALL! I did not expect the performance and comfort. Because of the superior fit I am once again able to leave my home without fear of embarrassment or inconvenience. Thank You!!

— 

Linda E.
Wonderful Delivery

"I was surprised by how much I have enjoyed these. It is wonderful having them delivered vs going to the store every week. I don't have to worry about running out. They fit and wear nicely. They have also saved me having to keep buying new underwear."

— 

Lynda B.
Happy Tears

"I am extremely grateful to have a product I can count on. It is a huge relief that I can rely on Essentials 360 to have high quality products that come to my door when I need them. It makes me cry happy tears to know that I've found something I like and can use. My world would fall apart if I missed a shipment, because I don't want the grocery store brands."

— 

Marcia S.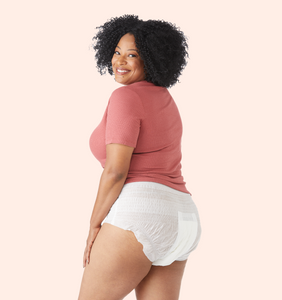 Designed For Extra Security
3D Leak Guard Stops Leakage
You'll have extra security without worrying about leaking underwear or embarrassing accidents. That's peace of mind, day and night.
Feel Secure Like No Other
Thanks to advancements in underwear material, there's now a new and better disposable underwear that gives you more security, more comfort and more freedom than ever before —all discreetly delivered to your front door at a special discount and FREE shipping forever.

It's called Essentials 360 Freedom Plus…and for good reason.