Description
The "next-generation" disposable underwear with 3-D Leak Guard Technology. This underwear offers maximum protection, comfort, and freedom for all-day use. Freedom Plus's 3-D Leak Guard provides ultimate leakage protection from the back, sides, and bottom. Freedom Plus also features the softest comfort waistband on the market, dry and super fresh absorbency, and a breathable design.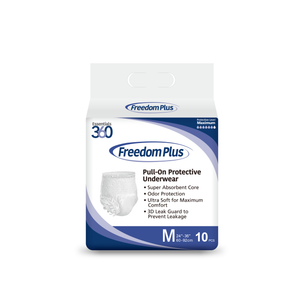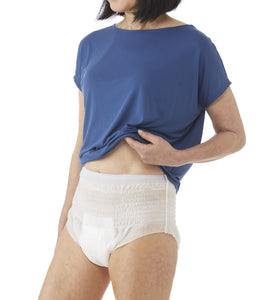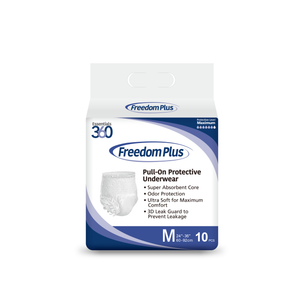 Freedom Plus Anytime Underwear
Recommended
You might want to take a closer look.