Description
Essentials 360 Micro Towels are ideal for any place you can imagine where a washcloth may be needed.  Micro towels have no added chemicals which make them skin-safe and safe for use on furniture/household items as well.  Towels are lightweight, small, and easy to carry in your bag, pocket, or purse.  Once they are wet they unfold into a useable, durable 9.4" x 11.8" disposable towel.
Shipping
All Essentials 360 products are discreetly shipped in an unmarked package via Fedex. Products should be received within 7-10 days, but often do arrive sooner.
Returns
Essentials 360 has an iron-clad 30-day money-back guarantee on your most recent order. Simply return any unopened packages within 30 days and we will issue a no-questions-asked full refund less any order processing fees to the same card used for processing within 7 days. Packages can be returned to Essentials 360, 6878 Kelly Ave, Morrow, GA 30260.
Discreet Delivery Discount Service
With this service, you get regular timed shipments, the greatest savings, FREE discreet delivery to your door and so much more. You never have to worry about running out, rushing off to the store, lugging heavy boxes, calling friends or family members because you've run out, or embarrassing checkouts at the grocery store. With this service, you'll get a new shipment of
Essentials 360 Micro Towels 
on the frequency you choose
at the same locked-in low price billed to your credit card. You can adjust your schedule or cancel at any time simply by calling customer service (866-613-3714).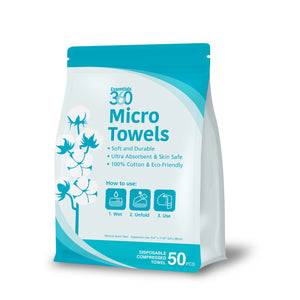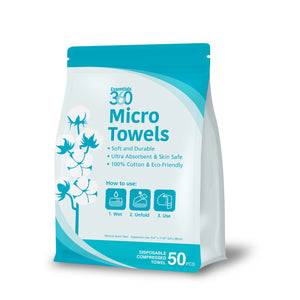 Essentials 360 Micro Towels
Recommended
You might want to take a closer look.