Description
The "next-generation" disposable underwear with 3-D Leak Guard Technology. This underwear offers maximum protection, comfort, and freedom for all-day use. Freedom Plus's 3-D Leak Guard provides ultimate leakage protection from the back, sides, and bottom. Freedom Plus also features the softest comfort waistband on the market, dry and super fresh absorbency, and a breathable design.
INTRODUCTORY OFFER DETAILS (Limit one per person)
Subscription (Best Deal) - With this order selection you will pay only $4.95 today for your introductory offer and you will receive 1 pack of 10 Freedom Plus Underwear, 1 pack of 80 Essentials 360 Wipes, and a Free Bonus Gift.  In 14 days you will receive a new shipment of 50 Freedom Plus Underwear for our best price of $65.  Thereafter you will receive routine shipments at the same low price at the frequency you have chosen.  These shipments can be cancelled or adjusted at any time by calling customer service (866-613-3714) or using the cancellation link at the bottom of the page.
One Time Purchase - With this order you will only pay $4.95 today and you will receive 1 pack of 10 Freedom Plus underwear.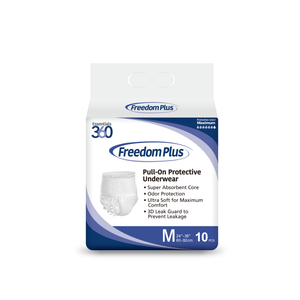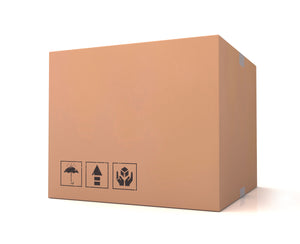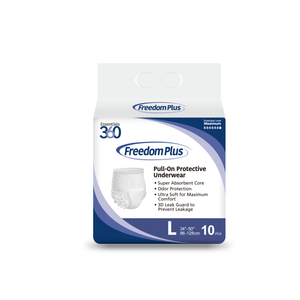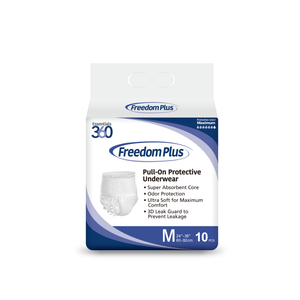 Freedom Plus Introductory Offer (First Time Customers ONLY)
Recommended
You might want to take a closer look.